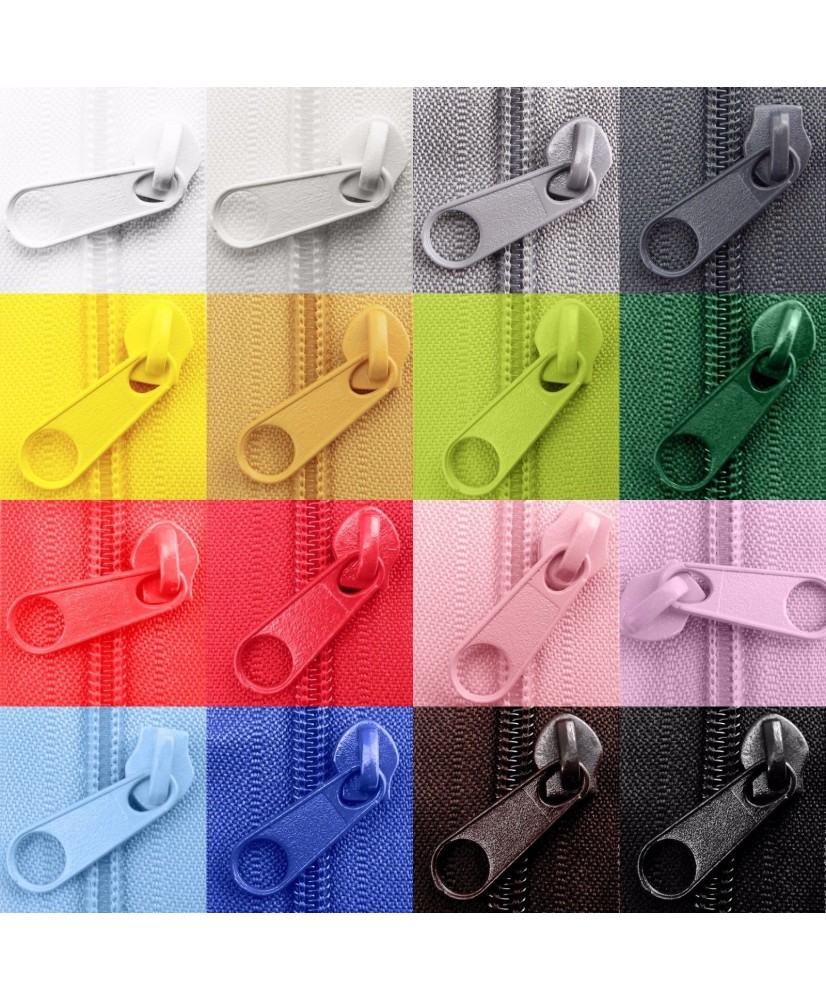  
Continuous zipper zip nylon chain coil size various colors + sliders, AYX
Continuous zip number N0. 4 (4mm teeth width) - comes in one continuous length (CUT FROM A ROLL)
Cut as required! A high quality nylon coil zip. 
A multitude of uses including for use on cushions, upholstery, boating, settees, craft and many other applications !!!  
Breaking strength of the product can be varied with respect to individual applications. All details and measurements are offered as reference only and are not to be used as guaranteed performance figures. All items should be tested in their specific application.
Customers who bought this product: