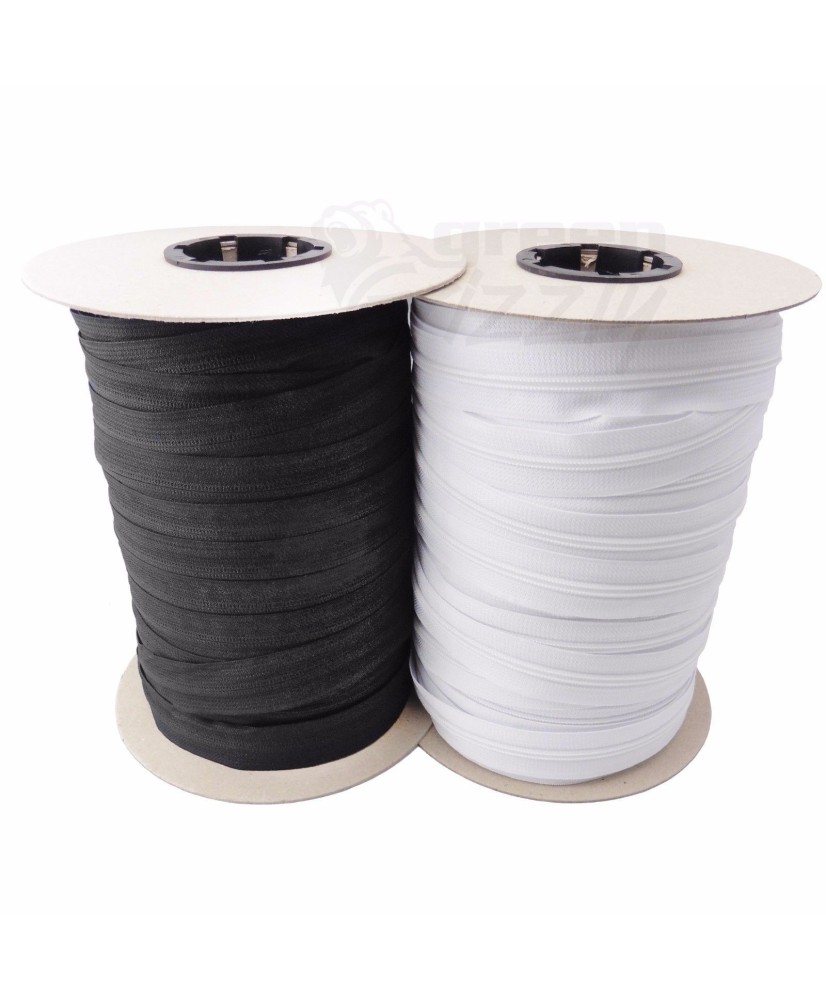  
Continuous zip sliders No 3 or No 5 Weight zippers cushions upholstery zipping
Continuous zip. Available in 1 meter, 2 meter, 5 meter and 10 meter lengths.Great for upholstery, soft furnishing and other items where you can make the zip to a required length.  The order will be sent in one continuous length.    
Size #3 - The teeth measure approx 3 mm when fastened.
Size #5 - The teeth measure approx 5 mm when fastened.
Sliders/Pulls - You will receive 2 sliders per meter ordered - ex. order 1 meter and receive 2 slides, order 5 meter and receive 10 slides and so on. If you require more sliders these can be purchased from our Ebay store.  
Breaking strength of the product can be varied with respect to individual applications. All details and measurements are offered as reference only and are not to be used as guaranteed performance figures. All items should be tested in their specific application.
Customers who bought this product: