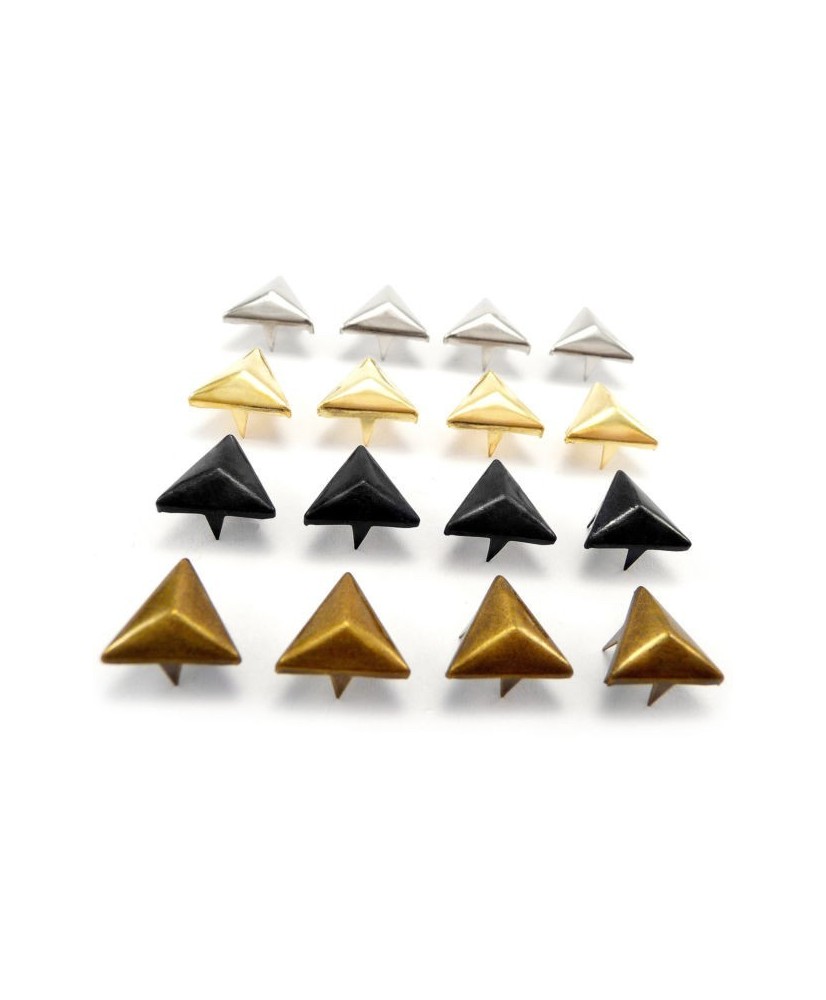  
Solid Brass Tetrahedron Studs Punk Rock Leather Bag Craft Biker, 12 mm, AHW
These studs are very popular. This design is commonly used on belts, jacket ends, and bracelets. An attractive and basic shape, a common shape used for apparel, leather-crafting, shoes, jackets, garments and other projects.
- Tetrahedron Studs with 3 prongs.
- each side is 12 mm.
- Prong High: 4 mm.
- Material: Brass
-Colours: Nickel, Oxid, Antique Bras, Gold  
Breaking strength of the product can be varied with respect to individual applications. All details and measurements are offered as reference only and are not to be used as guaranteed performance figures. All items should be tested in their specific application.
Customers who bought this product: