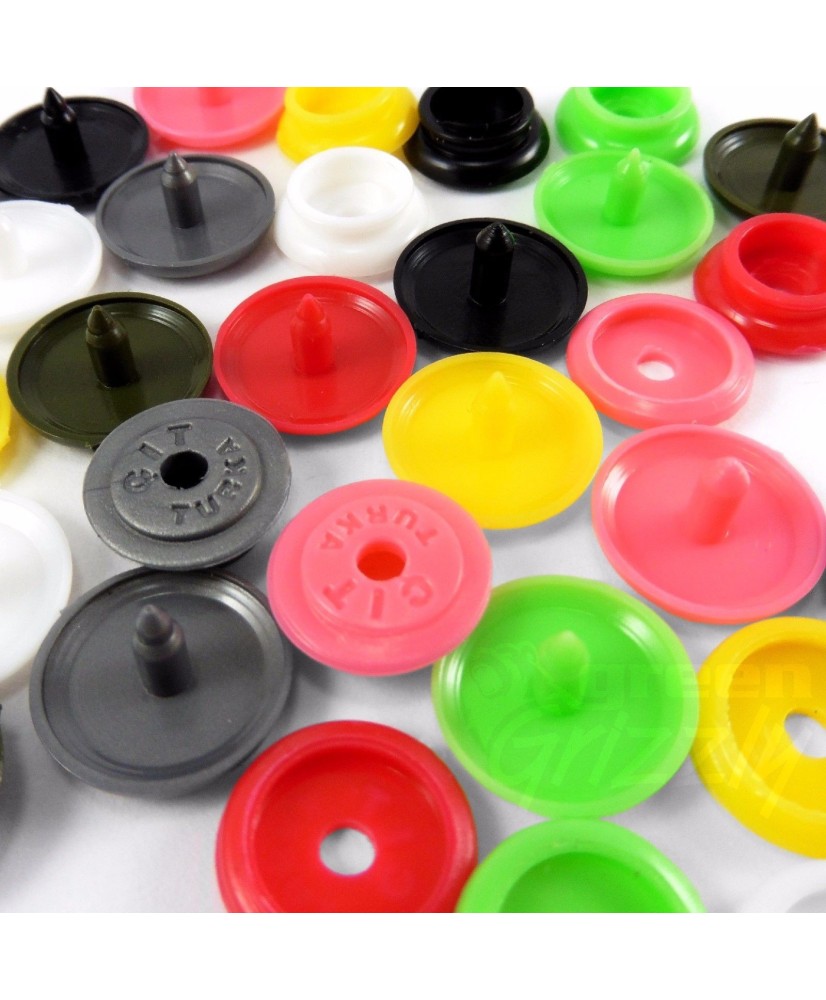  
Plastic Resin snaps button fasteners press stud poppers - 15 or 13 mm
Plastic snaps suitable for - coat, bedding clothes, bag, cushions, raincoats etc...
Each set snaps includes 2 Caps 1 stud and 1 socket
A setting tool is required in order to use the item. 
 Breaking strength of the product can be varied with respect to individual applications. All details and measurements are offered as reference only and are not to be used as guaranteed performance figures. All items should be tested in their specific application.
Customers who bought this product: