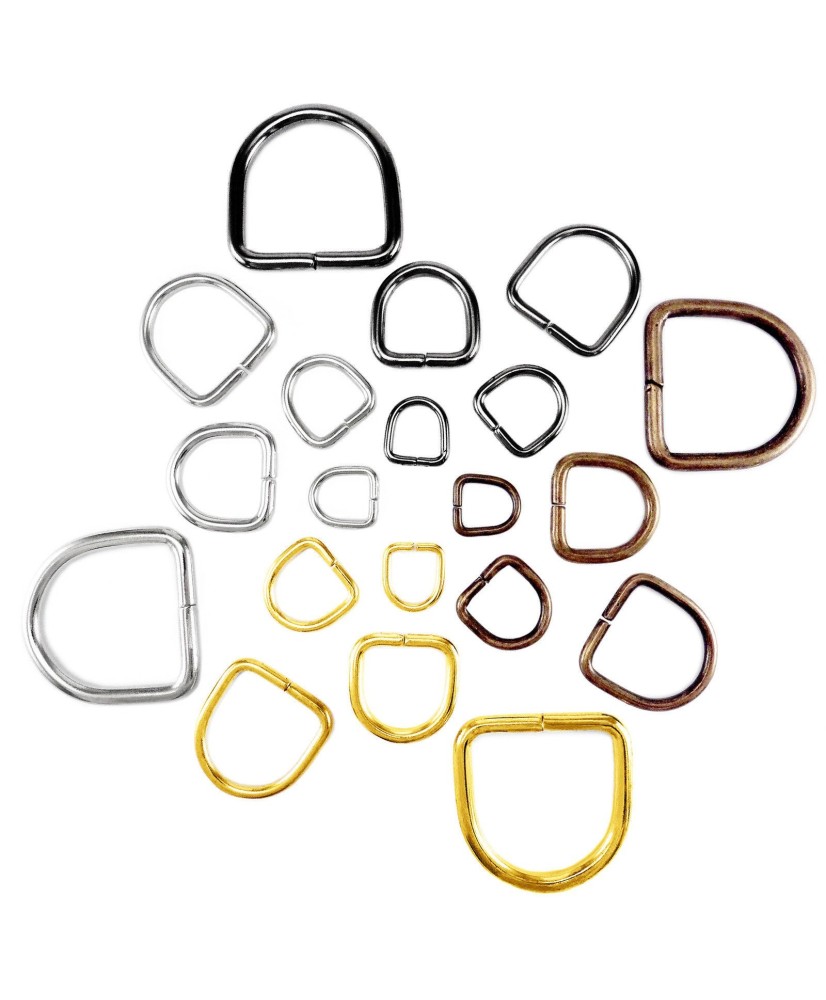  
D rings buckles for webbing long different sizes and colours available unwelded
Material: steel, colour plated.
The D-ring remains in a fixed raised position, making it very easy to attach clips.Ring isn't welded.  
Breaking strength of the product can be varied with respect to individual applications. All details and measurements are offered as reference only and are not to be used as guaranteed performance figures. All items should be tested in their specific application.
Customers who bought this product: