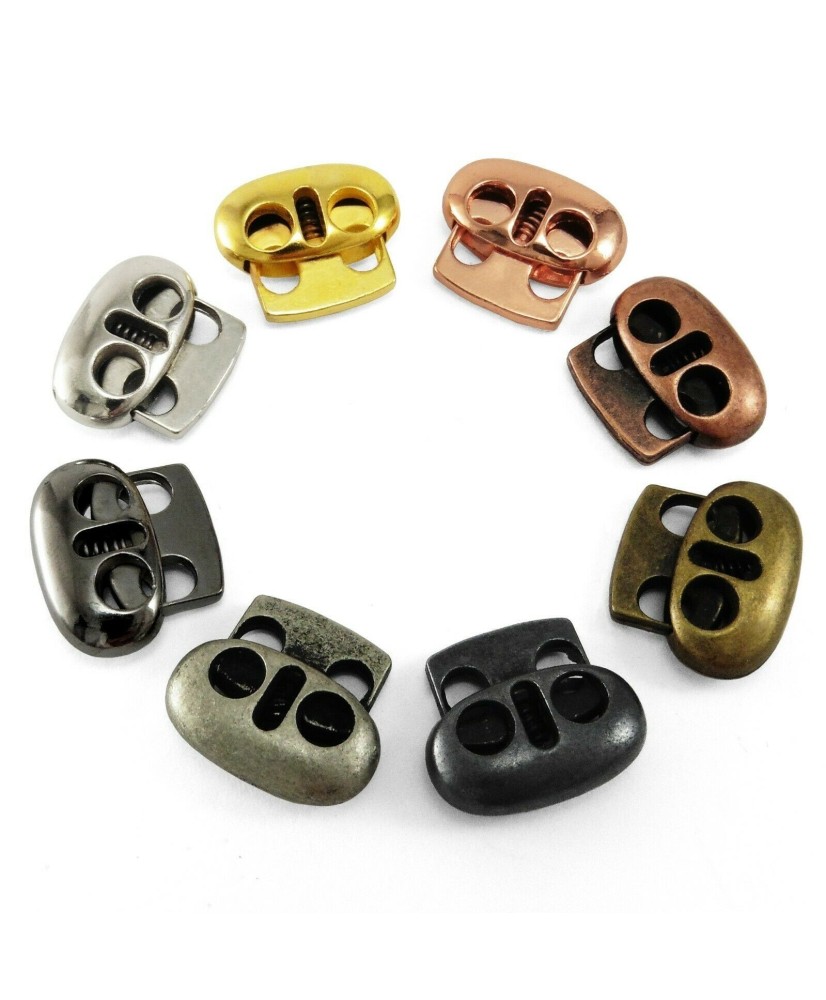  
Solid Brass Stopper Cord Lock Bean Toggle Clip Apparel Shoelace Lanyard BCS
Create secure fastenings for your clothes and bags with these sturdy cord toggles
These versatile cord stoppers are great for a variety of projects that need a secure drawstring or laces.
They can be used to repair missing cord stoppers or for sewing brand new outfits, bags, accessories and more.
These cord locks can also be used on trainers so you can do up your shoelaces quickly and easily.

Breaking strength of the product can be varied with respect to individual applications. All details and measurements are offered as reference only and are not to be used as guaranteed performance figures. All items should be tested in their specific application.
 - Actual Dimensions may differ slightly 
 - Material: Solid brass alloy
Customers who bought this product: