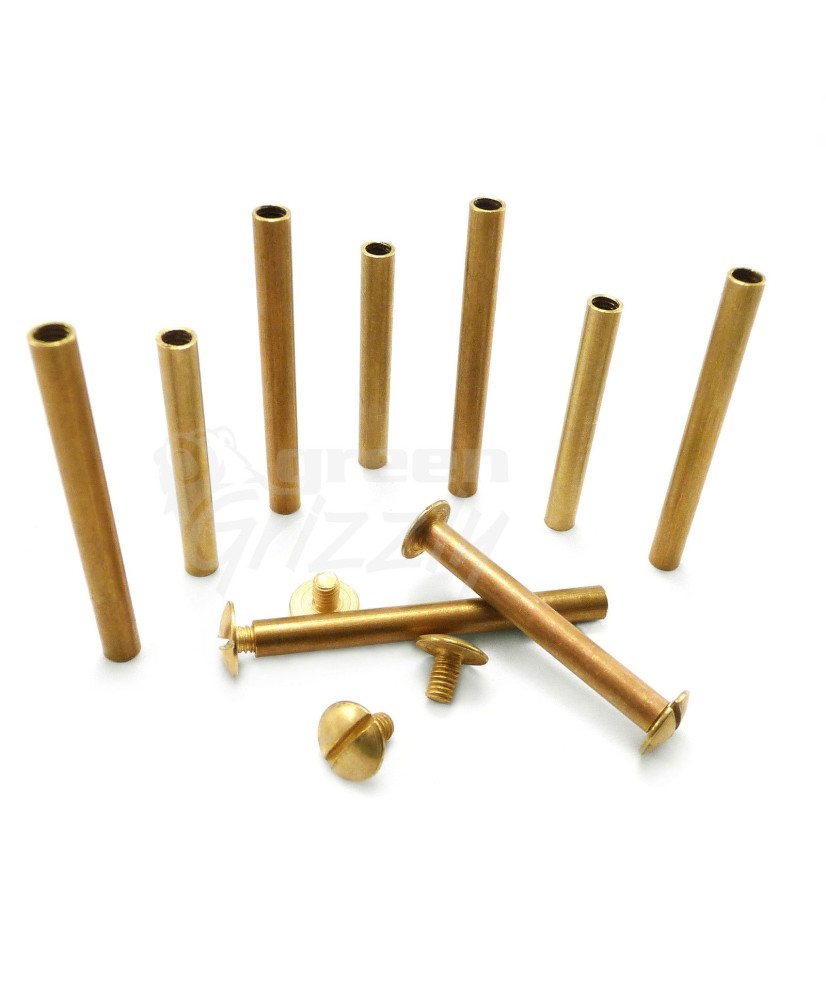  
Solid brass Binding book posts Screws Studs Scrapbook 40mm and 50mm
Оne unit includes  - one post shaft and two screws.
- The carrying bolts  are made of brass.
- The screws  are made of steel.
The capacity of the binding screw is the distance in between the two heads when closed.Threaded post lets you open and reattach pieces when needed.
Note: to choose a quantity  and color use a drop down menu above   
Breaking strength of the product can be varied with respect to individual applications. All details and measurements are offered as reference only and are not to be used as guaranteed performance figures. All items should be tested in their specific application.
Customers who bought this product: