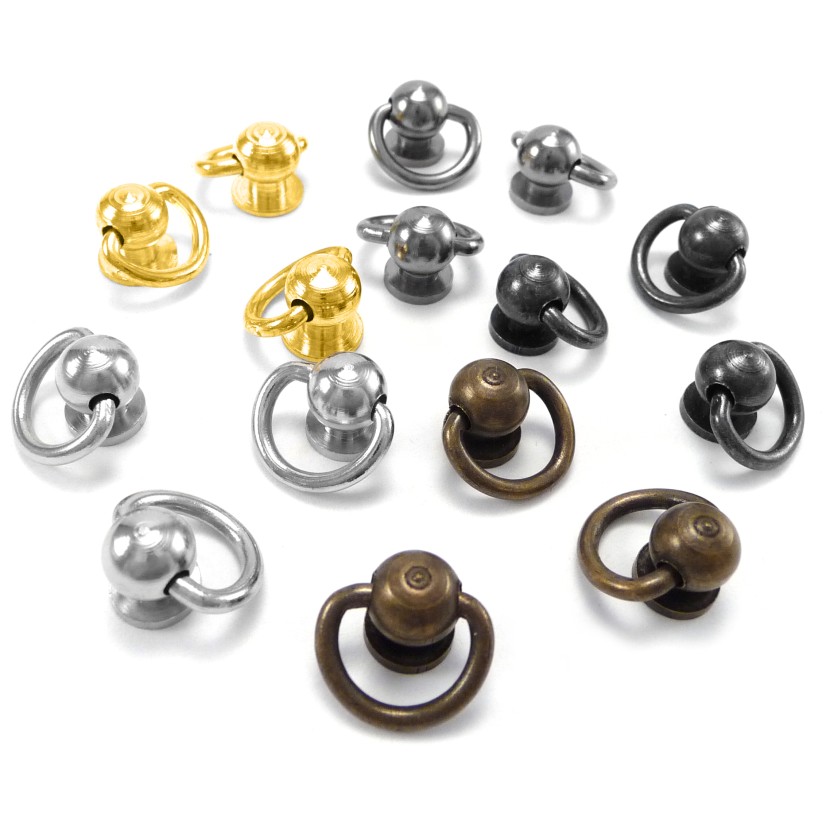  
10 mm Ball post with D ring dee ring leather different colors screw back AF8
All sets are complete with Ball Post & D-ring and screws
- Length - 10 mm.
- Head diameter - 8 mm. 
- D-ring measures - 14 mm. base x 11 mm. high
- Screw length-  5mm.
- M3 thread
- The screw & D-rings are made of steel.
- The Ball Post  are made of brass. 
 Breaking strength of the product can be varied with respect to individual applications. All details and measurements are offered as reference only and are not to be used as guaranteed performance figures. All items should be tested in their specific application.
Customers who bought this product: