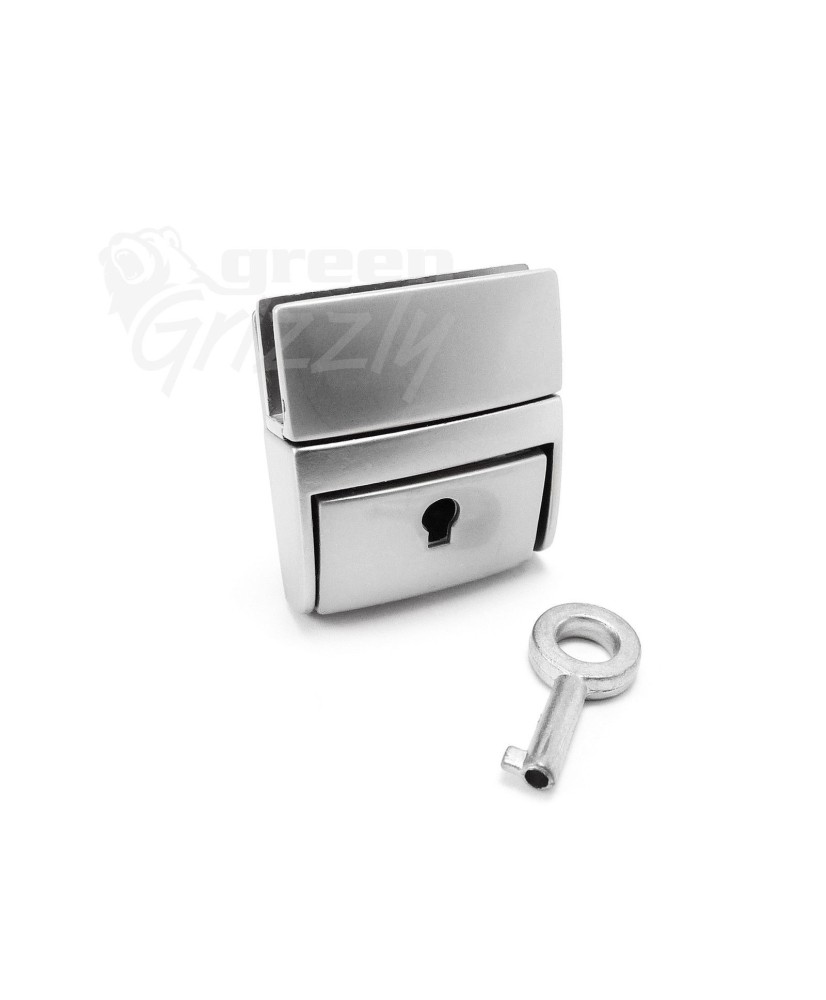  
Bag Closure Catch Tuck Lock with a key Clasp Fasteners Leather Craft Metal, B26
Each catch includes a back-up washer. Back part attaches with prongs while the front part has a channel and attaches with set screws. 
Material - Brass alloy
There's a key and locking mechanism. 
Breaking strength of the product can be varied with respect to individual applications. All details and measurements are offered as reference only and are not to be used as guaranteed performance figures. All items should be tested in their specific application.
Customers who bought this product: